Sue, Hygienist
Sue has been working with Dr. Marley for over a decade. She graduated at the Lane Community College in 1995. She is extremely committed to her patients and shows great concern for their individual needs. Sue loves her career choice, and it shows. She has been immensely impressed with Dr. Marley's skill level and has enjoyed watching as he has advanced so successfully into the surgical field of dentistry. Sue moved to Alaska in 2001. She has a son who is a world champion Jiu Jitsu wrestler. She enjoys fishing trips and traveling with her adoring husband, Charlie. Her other interests are hiking, gardening, cooking, reading, and playing with her 3 dogs.
---
Mackenzie, Hygienist
MacKenzie grew up in New Hampshire and attended the University of New England. She graduated in 2017 with a bachelor of science in Dental Hygiene. She met her husband in Maine and lived there for 3 years. They recently moved to Homer and are excited to get to know the community better. MacKenzie's mother is a dental hygienist and the person who inspired her to become a hygienist as well. MacKenzie cannot wait to build relationships with her patients and help them achieve what they want for their dentistry goals, needs and health. When not at work, she enjoys spending time with her family, baking and getting outdoors with her two dogs.
---
Benay, Lead Dental Assistant
Benay is originally from the Homer area. She moved away for a few years to live in Michigan and Kodiak after meeting her husband, who was in the U.S Coast Guard. Benay has worked in various dental settings over the past decade including private practice, military health care and contract dental staffing. Benay has been a part of our team here at The Homer Dental Clinic since 2012, taking time off to have her children. She has an energetic and creative 8 year old son and a sweet & spunky 1 year old daughter. When she is not at work you will find Benay spending time with her family playing at the beach or on the hiking trail. She also loves to bake new masterpieces in the kitchen or immerse herself in a good book. She brings her small town charm and humor to work with her every day and takes pride in getting to know her patients and seeing them succeed at their dental goals.
---
Tessa, Dental Assistant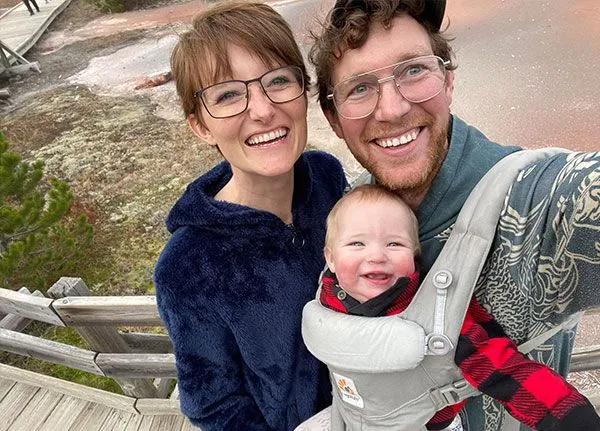 Tessa started working for Dr. Marley in October of 2018 after moving to Homer from Montana. She loves her job and enjoys the commitment to perfection that this office strives for. She really enjoys genuine conversations with the patients. Tessa met her husband Travis here in Homer, and together they have a baby girl, Tasmin. They have started a family operated fishing charter business. Tessa and her family love taking their two dogs to the beach, fly fishing, snow machining, and fishing on their charter boat.
---
Business Administrative Staff ~
Erica, Business Administrator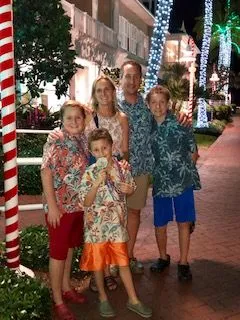 Erica Marley was raised in Anchorage Alaska where she graduated from A.J. Dimond High School before pursuing a college degree out of state. She graduated from Carleton College in Northfield, MN with a Bachelor of Arts in Geology. After returning to Alaska in the year 2000, Erica finished a Master's Degree in Public Health at UAA that included specific training in Healthcare Administration. Erica has been working as the lead Business Administrator at Homer Dental Clinic since 2002. She is married to Dr. Jay Marley and they have three growing boys at home. The whole family embraces an Alaskan lifestyle and spends a lot of time fishing, hunting and at their cabin on Lake Clark. Erica also enjoys cooking, gardening, reading and exercise.
---
Lisa, Office Manager
Lisa joined Homer Dental Clinic in July of 2019 where she works as a Business Administrative Assistant that specializes in insurance billing and patient accounting. Lisa enjoys helping patients understand and utilize their insurance benefits. She has worked in an office setting for many years and is always ready to be of service where she can. She and her husband Lane moved to the Kenai Peninsula in February of 2019 from Arkansas where they had a small farm learning sustainability, which they hope to continue learning in the great state of Alaska. Her hobbies include raising dairy goats and other small livestock along with gardening, canning and preserving foods. She is looking forward to foraging for, harvesting and using all of the resources Alaska is famous for. Stop in and say hello to her when you are visiting the office.