Posts for tag: dental injuries
By Homer Dental Clinic, LLC
October 10, 2021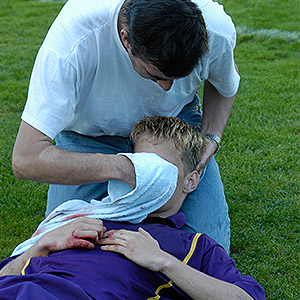 Although kids are resilient, they're not indestructible. They're prone to their share of injuries, both major and minor—including dental injuries.
It's common for physically active children to suffer injuries to their mouth, teeth and gums. With a little know-how, however, you can reduce their suffering and minimize any consequences to their long-term oral health.
Here are 4 types of dental injuries, and what to do if they occur.
Chipped tooth. Trauma or simply biting down on something hard can result in part of the tooth breaking off, while the rest of it remains intact. If this happens, try to retrieve and save the chipped pieces—a dentist may be able to re-bond them to the tooth. Even if you can't collect the chipped pieces, you should still see your dentist for a full examination of the tooth for any underlying injury.
Cracked tooth. A child can experience intense pain or an inability to bite or close their teeth normally if a tooth is cracked (fractured), First, call the dentist to see if you need to come in immediately or wait a day. You can also give the child something appropriate to their age for pain and to help them sleep if you're advised to wait overnight.
Displaced tooth. If a child's tooth appears loose, out of place or pushed deeper into the jaw after an accident, you should definitely see a dentist as soon as possible—all of these indicate a serious dental injury. If they're unavailable or it's after hours, your dentist may tell you to visit an emergency room for initial treatment.
Knocked-out tooth. Minutes count when a tooth is knocked completely out. Quickly locate the tooth and, holding it only by the crown and not the root, rinse off any debris with clean water. Place it in a glass of milk or attempt to place it back into the socket. If you attempt to place it back into the socket, it will require pressure to seat the tooth into position. You should then see a dentist or ER immediately.
A dental injury can be stressful for both you and your child. But following these common-sense guidelines can help you keep your wits and ensure your child gets the care they need.
If you would like more information on pediatric dental treatment, please contact us or schedule an appointment for a consultation.
By Homer Dental Clinic, LLC
February 22, 2021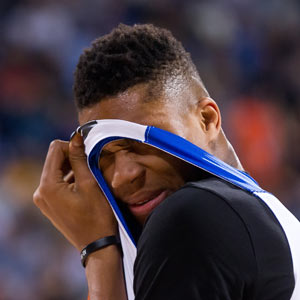 The NBA's reigning MVP Giannis Antetokounmpo may seem unstoppable, but he proved no match for a troubled tooth. Antetokounmpo, the self-proclaimed "Greek Freak," missed one of the final three 2020 regular season games for a dental issue that resulted in last-minute oral surgery. According to a Milwaukee Bucks spokesperson, the star underwent "a root-canal like procedure."
Root canal therapy, often simply called "a root canal," may be needed when there is an infection inside the tooth. When dental pulp becomes inflamed or infected, excruciating pain can result. Pulp is the soft tissue that fills the inside of the tooth. It is made up of nerves, blood vessels and connective tissue. During root canal treatment, the pulp is removed, the space inside the tooth is disinfected, it is filled with a special material, and then the hole is sealed up.
A root canal is nothing to fear. It relieves pain by getting rid of infection and is so effective that over 15 million of them are performed in the U.S. each year. This routine procedure generally requires only local anesthetic, and your mouth should be back to normal within a day or two after treatment. Antetokounmpo can attest to that, as he returned to play the next day.
However, delaying root canal treatment when you need it can have serious consequences. If left untreated, an infection inside the tooth continues to spread, and it may move into the gums and jaw and cause other problems in the body. So, how do you know if you may need a root canal? Here are some signs:
Lingering sensitivity to hot or cold temperatures. One sign of nerve damage inside your tooth is pain that is still there 30 seconds after eating or drinking something hot or cold.
Intense pain when biting down. You may feel pain deep within your tooth, or in your jaw, face or other teeth. The pain may be hard to pinpoint—and even if it improves at times, it usually comes back.
A chipped, cracked or discolored tooth. A chip or crack can allow bacteria to enter the tooth, and the tooth may darken if the tissue inside is damaged.
A pimple on the gum. A bump or pimple on the gum that doesn't go away or keeps coming back may signify that a nearby tooth is infected.
Tender, swollen gums. Swollen gums may indicate an infection inside the tooth or the need for periodontal treatment.
And sometimes there is no pain, but an infection may be discovered during a dental exam.
Tooth pain should never be ignored, so don't put off a dental visit when you have a toothache. In fact, if a bad toothache goes away, it could mean that the nerves inside the tooth have died, but the infection may still be raging. Also, be sure to keep up with your regular dental checkups. We may spot a small problem that can be addressed before it becomes a bigger problem that would require more extensive treatment.
Remember, for dental issues both large and small, we're on your team! If you would like more information about tooth pain, please contact us or schedule a consultation. To learn more, read the Dear Doctor magazine articles "Tooth Pain? Don't Wait!" and "Root Canal Treatment: What You Need to Know."
By Homer Dental Clinic, LLC
December 24, 2019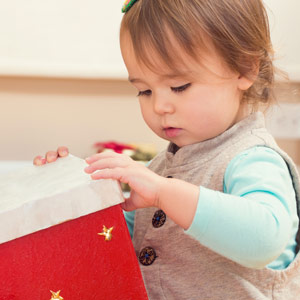 The holidays draw families together like no other season as loved ones gather from near and far to eat, drink and be merry—and exchange gifts. For the little kids that means toys (and sometimes for the big "kids" too!). Unfortunately, a toy meant to delight children could instead cause them harm, including injuries to their teeth and gums.
Be selective, then, when giving toys to the special children in your life this holiday season. Here are a few tips to remember to help protect their teeth and gums from injury.
Avoid toys with small parts. Given infants' and toddlers' propensity to put objects in their mouth, try to avoid choosing toys with small parts. While the main concern with smaller toys is the risk for choking, small, hard objects in the mouth could also cause dental damage. The danger is especially acute if a child falls while a toy or similar object is in their mouth.
Watch out for hard, sharp-edged toys. Younger children especially like to bite and gnaw on things. It's prudent, then, to stay away from hard plastic toys or those with sharp points or edges—these could chip teeth or cut into the gums. Instead, look for toys made of more pliable plastic or fabric, and with rounder surfaces. When in doubt, look for labeling on packaging that indicates the appropriate ages for a particular toy.
Discard damaged toys. With your kids' toy boxes brimming over with new holiday treasures, it's a good time to do a safety inventory of their older toys. Besides those they've outgrown, look for toys that may have been damaged or broken. Although initially they may have been safe, toys in poor condition might pose many of the dangers to teeth and gums we've previously mentioned. Damaged toys should be either repaired or discarded.
Supervise their playtime. You might also want to keep a watchful eye out as your kids play with their new toys. While they do need their own time to be imaginative during play, children could put their toys to uses not intended for them, increasing the risk of injury. A bit of gentle supervision is a good idea to prevent unintended—and unwelcome—consequences.
The holidays are a magical time for all of us, but especially for children. Follow these holiday toy tips to prevent dental injuries that could ruin your family fun.
If you would like more information about protecting your child's dental health, please contact us or schedule a consultation.